No gamepads detected. Press a button on a gamepad to use it.
1 Player Start                              1
2 Players Start                            2
Coin 1                                        5
Coin 2                                        6
Service 1                                    9
Tilt                                             T
P1 Up                                      UP
P1 Down                                 DOWN
P1 Left                                    LEFT
P1 Right                                 RIGHT
P1 Button 1             LCONTROL or Mouse B1
P1 Button 2                 LALT or Mouse B3
Aim Down                    SPACE or Mouse B2
Aim Up                               LSHIFT
Dial Analog                         Mouse X
Dial Analog Dec                    LEFT
Dial Analog Inc                      RIGHT
Track Y Analog                     Mouse Y
Track Y Analog Dec                  UP
Track Y Analog Inc                DOWN
How to play Super Xevious
Each game uses different controls, Games can a combination of mouse,keyboard and Joystick.
Super Xevious Description
Once again, inhabitants from the planet Xevious, controlled by the super-computer GAMP, are attacking the Earth, their ancient home planet, willing to re-capture it by force. The SOL towers have emerged from the ground on our planet, remotely controlled by GAMP, aiding the Xevians in their invasion. Only the brave pilots of the Solvalou aircraft are able to avert this new threat!
Super Xevious is a 2D vertically-scrolling shoot 'em up. Power-ups such as bombs, lasers, and shields can be collected; the latter protects the aircraft from immediate destruction if hit by an enemy. Other power-ups for the Solvalou include a rear shot and a bigger lock-on. Some stages are completed by fulfilling certain requirements, rather than simply proceeding, eliminating all enemies; if these are not met, the stage will loop indefinitely, sending progressively harder enemies. These objectives typically include locating and destroying a number of SOL towers; the target sight will flash when it goes over these structures.
Cheats/Hints/Walkthroughs for Super Xevious
No posted cheats for this game yet.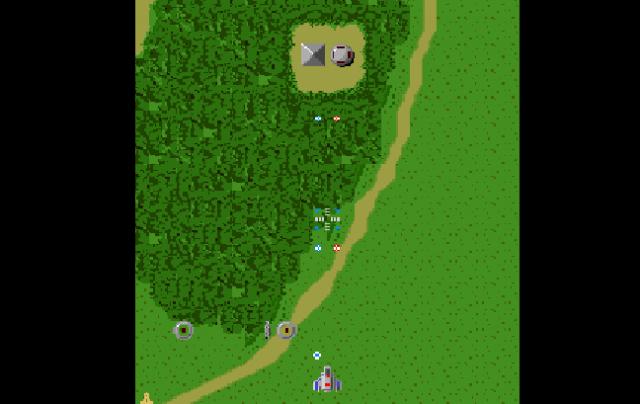 Also known as
"スーパーゼビウス・ガンプの謎" -- Japanese spelling
"Super Xevious - Gump No Nazo" -- Japanese title