Wing War
No gamepads detected. Press a button on a gamepad to use it.
ColecoVision is mapped to use the number keypad on a full keyboard. If you don't have access to a keypad, you can press the TAB key and there is a menu that has options to change settings including remapping the keys. The default key mapping is in the chart bellow:
How to play Wing War
Each game uses different controls, Games can a combination of mouse,keyboard and Joystick.
Wing War Description
One of the victims of the 1984 computer game industry crash, Wing War for the Atari 2600 was only released in Europe for PAL-compatible systems. It was the only Imagic game that was not released in North America.
In it, the player takes the role of a dragon. This dragon collects eggs and elemental crystals, which it returns to its lair. The eggs will hatch into more dragons, while the crystals give the dragon increased power if combined properly, though they can't be placed together if in opposition at the lair, lest they annihilate each other.
Standing between the dragon and collecting these objects are various creatures which take a number of hits to kill (many drop the crystals you need when defeated). Your dragon destroys these enemies with fireballs, but these are limited and so must be used prudently as they do not replenish.
When the player dies, any eggs the player has collected can hatch into a new dragon with a ten fireball supply, so eggs are extra lives, in a sense. Maneuvering resembles Joust in that the fire button flaps the dragon's wings, while fireballs are released through the unorthodox use of the upper-right diagonal on the joystick.
Each dragon can take 10 hits before it becomes vulnerable, dying with the next hit. There are multiple, varied dungeon areas to explore, and the stronger enemies increase in damage capacity as the game progresses (see the 2 , below). Crystal collection and combination, retrieving the diamond, and killing enemies each scores points.
The types of creatures (or obstacles), their crystal rewards if any, and their hit capacity is as follows (organized alphabetically):
Bat - 1 hit - air crystal
Beehive - 2 hits - fire
Bee Swarm - 1 hit - air
Bird - 1 hit - air
Dragonfly - 2 hits - water
Fire Demon - 2 hits - fire
Griffin - 1 hit - water
Hydra - 2 hits - water
Rock Demon - 6 hits - no drop
Roper - 2 hits - fire
Spider - 1 hit - no drop
Stalactite - can't damage
See Atari Age for more information.
Latest Images
View all (9) images
Game details
Name
Wing War
First release date
1983
Platform
Atari 2600
ColecoVision
TI-99/4A
Arcade
Developer
Imagic
Publisher
Imagic
Genre
Action
Adventure
Theme
Fantasy
Franchises
Aliases
Popular on Giant Bomb
159
Premium
video
Unprofessional Fridays: 12/08/2017
20
article
The Community Spotlight - 12/09/2017
53
podcast
The Giant Beastcast - Episode 133
13
video
Giant Bombcast 510: Ken's Alpha Hair
Specific release details
Release Date 1983
Rating N/A
Supported Resolutions N/A
Surround Sound N/A
Widescreen Support No
Features
Camera support
Voice control
Motion control
Driving wheel (native)
Flightstick (native)
PC gamepad (native)
Head tracking (native)
Multiplayer
Local co-op
LAN co-op
Online co-op
Local competitive
LAN competitive
Online competitive
Local splitscreen
Online splitscreen
Pass and play
Voice chat
Asynchronous multiplayer
Similar
G-Loc Air Battle
Joust
Characters
Locations
Concepts
Objects
Top contributors to this wiki
ahoodedfigure 239
astroparticle 7
RobinFlak 6
Ignor 1
Cheats/Hints/Walkthroughs for Wing War
No posted cheats for this game yet.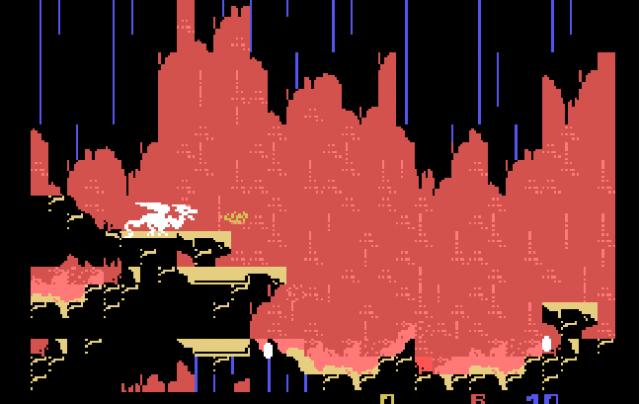 Wing War - additional information