Crusader of Centy
No gamepads detected. Press a button on a gamepad to use it.
How to play Crusader of Centy
Each game uses different controls, most Amiga games use both mouse and keyboard.
Crusader of Centy Description
Crusader of Centy (also known as Soleil in Europe and Shin Sōseiki Ragnacënty (新創世紀ラグナセンティ Shin Sōseiki Ragunasenti) in Japan) is an action RPG game that was released on the Mega Drive/Genesis. The story centers on Corona, a boy who has just turned 14 years of age. It is time for him to inherit his father's sword and fight the "monsters" that threaten the human race's very existence, attaining animals to help his quest along the way. The game's story-line is remarkable for questioning many of the traditional concepts of fantasy role-playing games, such as that monsters are inherently 'evil'.
Early in the game, Corona finds himself losing his ability to speak to fellow humans, and gaining the ability to speak to animals instead. Some of them will join him, lending Corona their abilities while they're "equipped". Each animal has its own special technique. The very first animal the player gets is Corona's pet dog, Johnny (UK version), or Mac (US version). He can hold enemies down for Corona to attack. Later, the player gets a penguin, named Chilly (US version), or Penguy (UK version), which will power up Corona's sword an ice-attack. A total of 16 animals like this can be obtained.
Cheats/Hints/Walkthroughs for Crusader of Centy
No posted cheats for this game yet.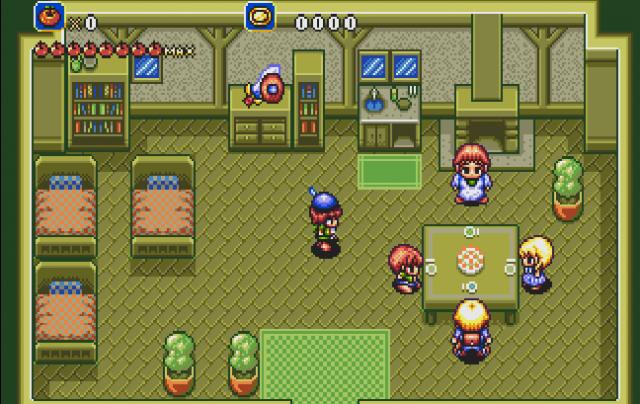 Crusader of Centy - additional information
Also known as
"新創世記ラグナセンティ" -- Japanese spelling
"Soleil" -- European title
"Shin Sōseiki Ragnacenty" -- Japanese title
"라그나센티 신창세기" -- Korean spelling