No gamepads detected. Press a button on a gamepad to use it.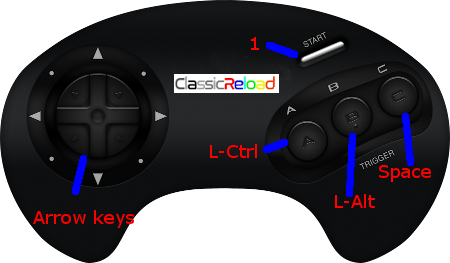 How to play
Each game uses different controls, most Amiga games use both mouse and keyboard.
Description
True Golf Classics: Pebble Beach Golf Links is a Sega Genesis golf-related video game that takes place at the Pebble Beach Golf Links in Pebble Beach, California. Apart from being one of the longest-named games on the Super NES, this game is one of the few golf games ever released on this system.
The golfing engine is very complex and it takes many button pushes on the game pad in order to deliver a single stroke. Graphically, this game is clear and quite colorful. Of course, the green wash of the course itself is the dominant color, but the trees water and sand look good enough, although they are exceedingly simplified. The menus themselves are devoid of any character, but are eerily reminiscent of a Microsoft Windows 3.1 application. There is match play, stroke play, and even tournament mode. Anywhere from one to four players can play this game. This game is also on the Japanese computer NEC PC9801 with the name "Pebble Beach no Hatou", which can explain the similarities to a Windows 3.1 game.
Cheats/Hints/Walkthroughs
No posted cheats for this game yet.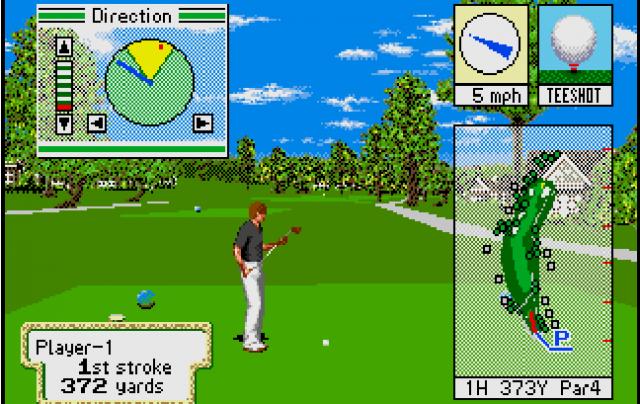 Also known as
"ペブルビーチの波濤" -- Japanese spelling
"New 3D Golf Simulation: Pebble Beach no Hatō" -- Japanese title