Alien Cabal
No gamepads detected. Press a button on a gamepad to use it.
How to play Alien Cabal
Each game uses different controls, Games can have combination of mouse,keyboard and Joystick.
Alien Cabal Description
In Alien Cabal, aliens have invaded Earth. Now it is the player's responsibility to move through the levels and shoot everything which moves.
This is a 2,5D shooter played from a first-person perspective. The basic goal of every level is to reach the exit - however, there are two main obstacles on the way: closed passages (can be opened by finding key cards or pressing switches) and enemies which have to be disposed of with weapon force (pistol, shotgun, machine gun, grenades and bazooka). When opponents manage to shoot the player, some life energy is lost and as soon as it reaches zero, the game is over. Besides key cards, there are other useful items lying around the levels which can be picked up to stock up health, armor or ammo.
The player always aims directly in the middle of the screen. To shoot enemies, it is required to line up the shot not only horizontally, but also vertically when enemies are on a different plain. When finishing a level, a rating is awarded based on enemies killed, destroyed objects, found secret areas and picked up items.
Cheats/Hints/Walkthroughs for Alien Cabal
No posted cheats for this game yet.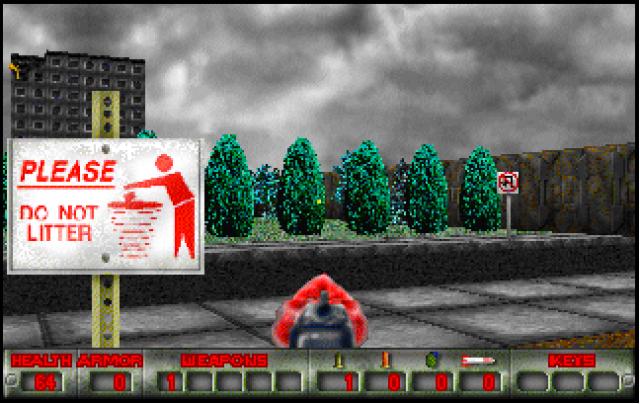 Alien Cabal - additional information