The Day 5: Assault Dragon
No gamepads detected. Press a button on a gamepad to use it.
How to play The Day 5: Assault Dragon
Each game uses different controls, most Amiga games use both mouse and keyboard.
The Day 5: Assault Dragon Description
Inspired by the success of the three books, Mirae software was released in 1994 as the sequel, "4: Icarus" when the day comes, and "5: Assault dragon" when the day comes. The Flow of Time , we have made new attempts such as pre-rendered 3D video and the incorporation of a concept similar to Side Arms . However, the market response was generally not good, but the game itself was poorly matched, and it was because of the popularity of the game of Astonishia Story that the dominance of the domestic games flowed to the RPG . In the early days of the arcade / console market, in 1993, when the 3 came out, the genre of the shooting game itself was already descending on the down side of Street Fighter 2 . In the PC, the characteristics and limitations of dynamic games such as shooting and action, There are not many action or shooting games to blame, and there was no aspect that could have caused the repercussions of the same thing when the Fox Ranger and the day came. However, by the mid-90s, It is not uncommon for the game to come out on the market in 4 or 5 slumps. In short, the story is that the fashion has passed + Red Ocean .
In accordance with the trend of the market, Mirae also took the direction of development and played a role-playing game such as Manguk Electric, Goryeon Electric Percival and Jimusin Daejeon Necron, and tried to character business through games such as Super Sam Soong, But it did not seem to have much success and when it came to the day, it did not produce a hit of 3 million. If that day comes, it seems to be a forgotten IP, too, due to the sluggishness of the sequel.
Cheats/Hints/Walkthroughs for The Day 5: Assault Dragon
No posted cheats for this game yet.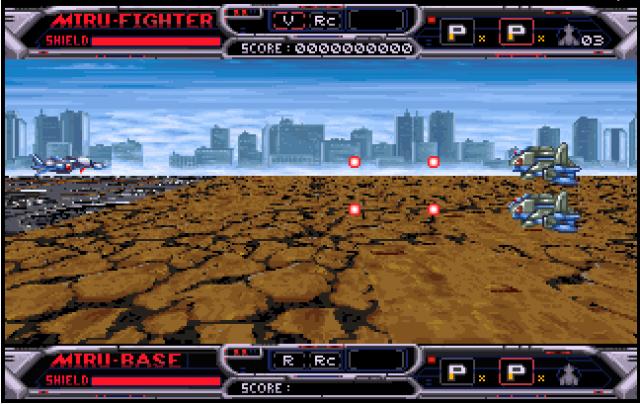 The Day 5: Assault Dragon - additional information
Also known as
"Geu Nal-i Omyeon 5" -- Korean title
"그날이 오면 5" -- Korean spelling