Wizardry: Crusaders of the Dark Savant
No gamepads detected. Plug in and press a button to use it.
Press Keyboard right side: Alt+Enter keys to switch to full screen game play, and Alt+Enter keys to return.
How to play Wizardry: Crusaders of the Dark Savant
Each game uses different controls, most DOS games use the keyboard arrows. Some will use the mouse.
Wizardry: Crusaders of the Dark Savant Description
Crusaders of the Dark Savant was the 7th title in the Wizardry series of computer role playing games by Sir-tech. It is also the 2nd in the 'Dark Savant trilogy'. It was published in 1992 by Sir-tech Software, Inc. It was originally developed for Windows 3.0.
Crusaders of the Dark Savant is set in the world of Lost Guardia, a world that holds many ancient artifacts and is ruled by the Hellazoids, a Valkyrie-like race of women who control all of its denizens. Crusaders of the Dark Savant starts in any one of 3 locations depending on your choices in Wizardry 6: Bane of the Cosmic Forge, either with the Umpani, T'Rang or Dark Savant areas. For new players, there is a 4th location, which is shipwrecked in the middle of a jungle.
New players start at level 1 with all characters, and hence have lower level creatures designed to raise their experience up to a level that would be equal to that of parties who were imported from Wizardry 6. An automap is discovered in a treasure chest close to the starting point, and from there a practise dungeon can be ventured in to in order to get a feel for the game and to get up to level 5 or 6, which is sufficient to get in to the main area.
The game is difficult to play, especially if starting afresh, as the automap is in a locked chest and you probably can't pick the lock very easily - it is also trapped and the trap can kill everyone! Even the so-called practise dungeon is very difficult at the end with a major fight, and similarly when entering the town there is an ambush.
The difficulty of the game continues throughout, and it makes it next to impossible to make it even beyond 1 fight without regular saves. When creating characters, to have a character that can survive through the game, you need to reroll about 300 times per character just to get a decent amount of points to spend.
Thankfully the Wizardry Gold version comes complete with a help guide that tells you how to do everything (on top of walkthroughs that exist on the web). It is still incredibly difficult to get through it.
The game is perhaps the most in-depth roleplaying adventure ever created, with more quests, side quests and a very complicated storyline which can be vastly different each time that you play, depending on diplomatic choices. Additionally, if you are too slow in getting different parts of the main quest(s), then other people get there before you, and it affects how things happen. You also age.
One of the main quirks of Crusaders of the Dark Savant is that characters can change class whenever they reach statistics that are the minimum for a different class (they gain 1 stat point, randomly distributed, per level increase). This can mean that each character can have skills and spells from all 7 classes by the end of the game. Unlike Wizardry 8, however, when changing classes you can go quickly to high levels in the new class, as your experience resets back to 0 each time. Thus a party by end game can have ridiculous amounts of hit points and mana, and the goal for all 6 of your characters to have every skill and spell in the game can be easily attained.
The aim of Crusaders of the Dark Savant is ultimately to find the Astral Dominae and defeat the Dark Savant. There are many clues which you must gather along the way to find where it is, and who to talk to.
Main races in Crusaders of the Dark Savant are the T'Rang and Umpani (also in Wizardry 6, and Wizardry 8), as well as new races, the Munk, Dane, Gorn, Rattkin and Hellazoid. Only T'Rang and Umpani are vitally important to the main quest. The Munk and Dane are at war with each other, so you can only ally with one of them (or neither). You have little choice but to ally with the Gorn. Rattkin will not ally with you. Hellazoids are kind of like the guardians of the planet and hence not allying with them can make it extremely difficult (but not impossible) to win the game.
Crusaders of the Dark Savant differentiates between males and females by giving females 2 points less of strength (out of a maximum of 18) yet they get 2 points higher in personality and karma. Therefore it is much better to have all male characters (unless you want a Valkyrie in your party).
Personality and Karma are unusual statistics types that are rarely seen in games of this nature. Personality reflects how much other people like you, and hence their hostility towards you. Karma is really just another name for luck. Good karma means that good things happen to you.
Cheats/Hints/Walkthroughs for Wizardry: Crusaders of the Dark Savant
Wizardry VII -- Crusaders of the Dark Savant
Copy Protection
Page 31, Word 2, Paragraph 1, Line 5 LOYAL
Page 38, Word 3, Paragraph 1, Line 2 VENTURE
Page 35, Word 4, Paragraph 1, Line 1 WISH
Page 35, Word 2, Paragraph 3, Line 5 GOLD
Page 11, Word 5, Paragraph 1, Line 5 MASTERS
Page 40, Word 1, Paragraph 2, Line 4 CLIMB
Page 33, Word 3, Paragraph 3, Line 4 GIFTS
Page 15, Word 5, Paragraph 2, Line 1 ARMOR
Page 22, Word 1, Paragraph 1, Line 2 SWORDS
Page 25, Word 3, Paragraph 2, Line 2 TIME
Page 43, Word 4, Paragraph 1, Line 1 WORLD
Page 47, Word 4, Paragraph 1, Line 2 CAST
Page 45, Word 3, Paragraph 1, Line 2 HEALTH
Page 69, Word 1, Paragraph 1, Line 2 SPELLS
Page 46, Word 3, Paragraph 2, Line 1 LADDER
Page 63, Word 1, Paragraph 1, Line 8 MUSIC
Page 20, Word 1, Paragraph 3, Line 2 MAGE
Page 49, Word 4, Paragraph 1, Line 2 GAME
Page 61, Word 5, Paragraph 2, Line 3 STRIKE
Page 26, Word 2, Paragraph 2, Line 4 OPTION
Page 46, Word 6, Paragraph 1, Line 6 SPACE
Page 39, Word 4, Paragraph 2, Line 3 WEAPONS
Page 12, Word 2, Paragraph 1, Line 2 CHEST
Page 48, Word 1, Paragraph 2, Line 2 CAMPFIRE
Page 12, Word 5, Paragraph 4, Line 8 KARMA
Page 31, Word 2, Paragraph 2, Line 4 LOST
Page 17, Word 7, Paragraph 3, Line 1 STATUE
Page 64, Word 4, Paragraph 3, Line 3 FIREARMS
Page 47, Word 6, Paragraph 3, Line 1 BOUNTY
Page 16, Word 1, Paragraph 7, Line 2 MONSTERS
Page 15, Word 5, Paragraph 4, Line 3 FAERIE
Page 23, Word 6, Paragraph 1, Line 4 ASSAY
Page 44, Word 4, Paragraph 1, Line 2 POWER
Page 32, Word 2, Paragraph 3, Line 2 TRUCE
Page 30, Word 4, Paragraph 3, Line 5 LEGENDS
Page 3, Word 3, Paragraph 3, Line 5 NINJA
Page 61, Word 1, Paragraph 3, Line 1 PARRY
Page 63, Word 2, Paragraph 2, Line 3 SCRIBE
Page 62, Word 5, Paragraph 2, Line 1 HEAL
Page 6, Word 2, Paragraph 1, Line 4 DIPLOMAT
Page 68, Word 1, Paragraph 2, Line 3 EARTH
Page 56, Word 1, Paragraph 2, Line 4 DISARM
Page 19, Word 6, Paragraph 6, Line 2 PATH
Page 1, Word 2, Paragraph 3, Line 7 VICTORY
Page 20, Word 2, Paragraph 1, Line 4 BONUS
Page 51, Word 6, Paragraph 2, Line 2 TUMBLER
Page 1, Word 5, Paragraph 1, Line 1 CRUSADERS
Page 59, Word 8, Paragraph 2, Line 1 SWING
Page 40, Word 2, Paragraph 3, Line 1 DOORS
Page 32, Word 4, Paragraph 5, Line 3 BRIDGE
Page 12, Word 4, Paragraph 3, Line 5 PARTY
Page 17, Word 3, Paragraph 2, Line 4 CURE
Page 25, Word 5, Paragraph 4, Line 3 PICTURE
Page 36, Word 3, Paragraph 2, Line 2 BRIBE
Page 8, Word 6, Paragraph 2, Line 1 BANE
Page 3, Word 5, Paragraph 2, Line 2 FANTASY
Page 70, Word 3, Paragraph 1, Line 2 PRIEST
Page 14, Word 2, Paragraph 1, Line 1 CANDLE
Page 53, Word 1, Paragraph 1, Line 1 TRAPS
Page 65, Word 5, Paragraph 3, Line 1 STAMINA
Page 22, Word 1, Paragraph 2, Line 3 EQUIP
Page 34, Word 8, Paragraph 2, Line 2 QUEST
Page 40, Word 4, Paragraph 4, Line 2 CHEST
Page 58, Word 1, Paragraph 1, Line 4 COMBAT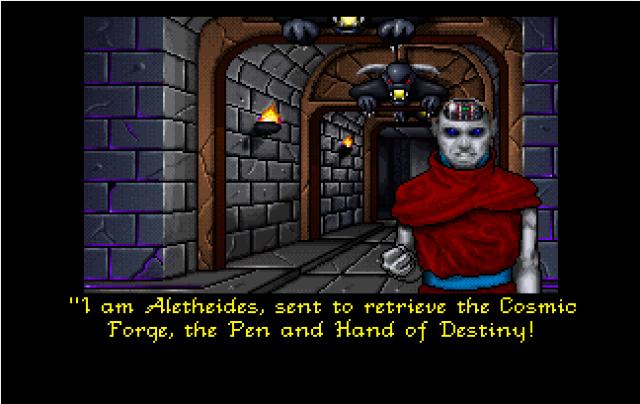 Wizardry: Crusaders of the Dark Savant - additional information