Dragon Spirit
No gamepads detected. Press a button on a gamepad to use it.
How to play Dragon Spirit
Each game uses different controls, Games can have combination of mouse,keyboard and Joystick.
Dragon Spirit Description
Princess Alicia of the kingdom of Mitgult is kidnapped by the monster Zawell. It's now up to the heroic warrior Amul to transform himself into a blue dragon and go and rescue the princess.
Dragon Spirit is a vertically scrolling shoot-em-up which consists of nine stages. Players fly around and destroy everything in their path. Much like in Xevious, action takes place on two planes, both in the sky (where the dragon is flying) and on the ground. The dragon has two different kind of attacks: fire that shoots up the screen, and fire that drops to hit a place on the ground in front of the dragon. Enemies exist both in the air and on the ground, and some can fly up from the ground to the sky.
Players can pick up power-ups, or upgrades, that will help them in their fight. Upgrades can include extra heads on the dragon, health, faster shots, and more. At the end of each stage is a boss that needs to be defeated. Having good upgrades that are not lost from being hit before reaching the bosses will help.
The NES version is unique in that it presents a somewhat altered story and an additional gameplay mode. Technically, it is a sort of sequel, with "A New Legend" being its subtitle. In this version, Zawell is already defeated and King Amul and his now wife Queen Alicia, have two children named Iris (a princess) and Lace (a prince). A new evil named Galda has decided to attack the Earth. Galda also has taken Iris captive and now Lace must go rescue her.
The NES version also adds a new initial stage. If the player survives it, the game continues in a "Blue Dragon" game much like the original arcade game. If the player fails to clear this initial stage in one life, an easy mode called "Gold Dragon" begins, skipping about half the game's stages, giving the player extra hit points, and features a different ending.
Also of note, the TurboGrafx-16 version's seventh and eighth stage are different than the other versions. The underwater and dark themed stages were changed to castle interior themed stages.
Cheats/Hints/Walkthroughs for Dragon Spirit
No posted cheats for this game yet.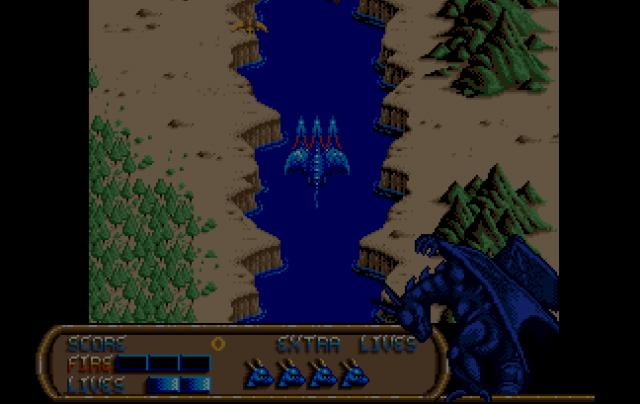 Dragon Spirit - additional information
Also known as
"ドラゴンスピリット 新たなる伝説" -- Famicom Japanese spelling
"Dragon Spirit: The New Legend" -- NES US title
"Dragon Spirit - Aratanaru Densetsu" -- Japanese title
"ドラゴンスピリット" -- Japanese spelling