Defender of the Crown
No gamepads detected. Plug in and press a button to use it.
Ready
If using USB Joystick/Gamepad, you can plug the controller in the USB port once the game is loaded for best results.
How to play Defender of the Crown
Each game uses different controls, most Amiga games use both mouse and keyboard.
Defender of the Crown Description
Defender of the Crown is a strategy computer game designed by Kellyn Beck. It was Cinemaware's first game, and was originally released for the Commodore Amiga in 1986, setting a new standard for graphic quality in home computer games.
In 1987 it was ported to DOS, the Nintendo Entertainment System (NES), Atari ST, ZX Spectrum, Amstrad CPC, Commodore 64, Macintosh and finally, the Apple IIGS in 1988. It was later ported to the CD-i.
The player assumes the role of a Saxon (Wilfred of Ivanhoe, Cedric of Rotherwood, Geoffrey Longsword or Wolfric the Wild) and tries to fight off the Norman hordes and wrestle for control of England. Eventually, the player must fight for control of all territories, and potentially those controlled by other Saxons, if they have become antagonistic. The player must amass armies and fight for control of opponents' castles. The player may engage enemy armies in battle, loot or lay siege to opposing castles. Territories can also be won in the periodic jousting contests. From time to time the player may attempt to rescue a damsel in distress and can appeal for help from the legendary bandit Robin Hood.
The game's strategy boils down to a war of attrition as the player tries to amass larger armies than his opponents and manages to attack their territories at the right time.
The game is set in England in the Middle Ages where, following the death of the king, different factions are fighting for territorial control.
Due to financial strains, Cinemaware decided to release the initial version without all the features originally planned for because of their need for revenue. Some features were partially implemented, but were removed so the game could be shipped. Some additional features completed but never seen in the shipped game include flaming fireballs (launched via the catapult), more locations (more varied castles to attack) and more in-depth strategy. Some of these features were implemented in the ports of the game.
Jim Sachs, the primary artist for the game, showcased some of these features on the Amiga during interviews after the release of the game.
Cheats/Hints/Walkthroughs for Defender of the Crown
No posted cheats for this game yet.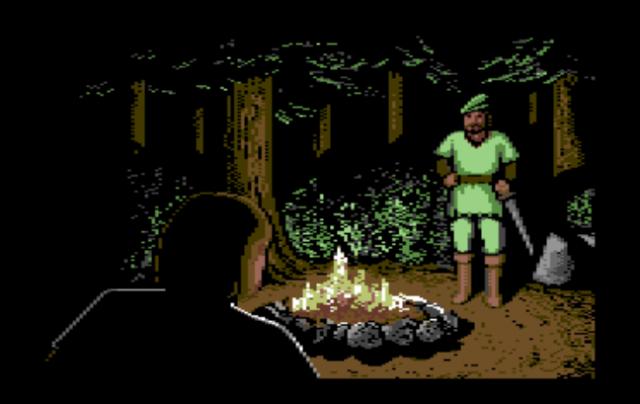 Defender of the Crown - additional information