Shining Force
No gamepads detected. Press a button on a gamepad to use it.
How to play Shining Force
Each game uses different controls, Games can a combination of mouse,keyboard and Joystick.
Shining Force Description
In a wondrous land perhaps not so far from our world, a strange and terrible series of events took place. The powers of darkness, led by Dark Dragon, fought for control of the world of Rune. Legendary warriors of light fought them with the ancient and modern weapons of the time, and drove Dark Dragon into another dimension. But Dark Dragon vowed that in a thousand years he would be able to break through the inter-dimensional barrier, back into this world.
A thousand years of peace and tranquility passed. The people of the world were happy to live their lives in contentment, able to spend time rediscovering the magical and technological wonders destroyed by Dark Dragon and using them to benefit all people. But the kingdom of Runefaust has begun a massive attack of the kingdoms of Rune - intending to help Dark Dragon return to this world. A small band of warriors has been sent out on a dangerous journey to fight against the dark forces of Runefaust.
Shining Force is a tactical role-playing game. As the player character makes his way through the lands of Rune, he is joined by other warriors who wish to stop the forces of Runefaust. Each warrior has their own strengths and weaknesses. As the player progresses through the game the characters gain new weapons and spells.
Cheats/Hints/Walkthroughs for Shining Force
No posted cheats for this game yet.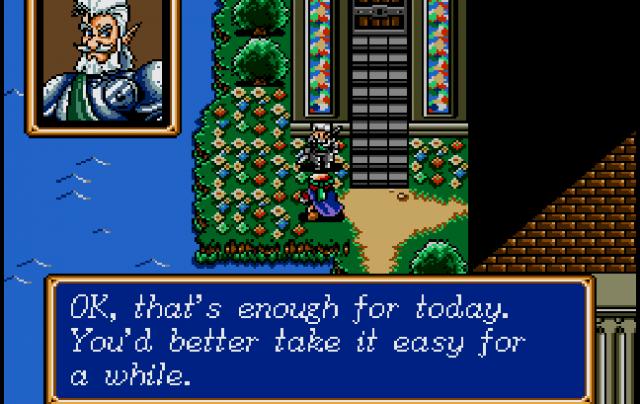 Shining Force - additional information
Also known as
"シャイニング・フォース ~神々の遺産~" -- Japanese spelling
"Shining Force: The Legacy of Great Intention" -- US title screen title