Maniac Mansion
No gamepads detected. Plug in and press a button to use it.
Ready
If using USB Joystick/Gamepad, you can plug the controller in the USB port once the game is loaded for best results.
How to play Maniac Mansion
Each game uses different controls, most Amiga games use both mouse and keyboard.
Maniac Mansion Description
Maniac Mansion is a 1987 graphic adventure game developed and published by Lucasfilm Games. It follows teenage protagonist Dave Miller as he attempts to rescue his girlfriend from a mad scientist, whose mind has been enslaved by a sentient meteor. The player uses a point-and-click interface to guide Dave and two of his friends through the scientist's mansion while solving puzzles and avoiding dangers. Initially released for the Commodore 64 and Apple II, Maniac Mansion was Lucasfilm's foray into video game publishing.
The game was conceived in 1985 by Ron Gilbert and Gary Winnick, who sought to tell a comedic story based on horror film and B movie clichés. The team mapped out the game in paper-and-pencil form before coding commenced; the mansion was modeled after the Main House at Skywalker Ranch. While earlier adventure titles had featured text parsers, Gilbert disliked these systems, and he developed Maniac Mansion's simpler point-and-click interface as a replacement. To speed up production, he created a game engine called SCUMM, which went on to be used in many later LucasArts titles. After its release, Maniac Mansion was ported to several platforms. A port for the Nintendo Entertainment System had to be reworked heavily, in response to complaints by Nintendo of America that the game was inappropriate for children.
Maniac Mansion was critically acclaimed: reviewers lauded its graphics, cut-scenes, animation and humor. The game influenced numerous graphic adventure titles, and its point-and-click interface became a standard feature in the genre. Maniac Mansion's success solidified Lucasfilm as a serious rival to adventure game studios such as Sierra Entertainment. In 1990, the game was adapted into a three-season television series of the same name, written by Eugene Levy and starring Joe Flaherty. A sequel to the game, Day of the Tentacle, was released in 1993.
Cheats/Hints/Walkthroughs for Maniac Mansion
No posted cheats for this game yet.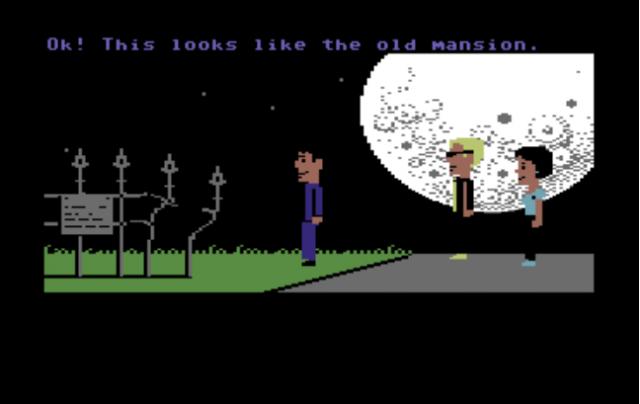 Maniac Mansion - additional information